No more tin foil!!
Safely bake cheesecake in a water bath using my silicone wrap!  No fear of leaks, no wasting expensive tin foil that isn't biodegradable!  And no more surface cracks- just beautiful, delicious cheesecakes every time!  Solve the eternal LEAKY springform pan problem once and for all!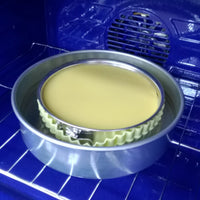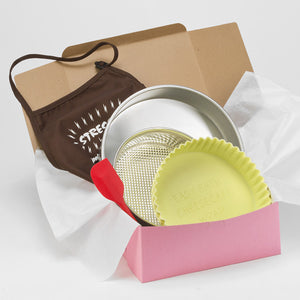 Cheesecakes baked using the Easy Bath Cheesecake Wrap... YUM!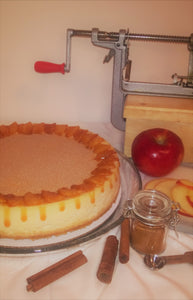 Cinnamon & Apple Cheesecake
This is a fabulous, easy recipe!  So great any time of the year.  Graham cracker crust, cinnamon and vanilla in the batter, cooked apples drizzled with caramel around the edge make it so irresistible!
Chocolate Lover's Cheesecake
Who doesn't love delicious decadent chocolate?  Chocolate graham crust, light chocolate-not too sweet-filling topped with swirls of dark chocolate and chocolate mousse!  Add strawberries if you like!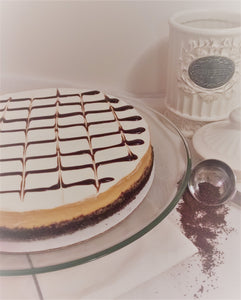 Mocha Cheesecake
Coffee, Almond and whipping cream make this cheesecake so delightful to  one and all!  Whether a coffee lover or not!  The flavor is delightful, with a whipped cream topping to match!
About:
Easy Bath Cheesecake Wrap is manufactured by             Helpful Things LLC  -   by Cheryl O'Reilly,  a devoted cheesecake baker looking for a better way!                                                           Patented!
Contact:
Helpful Things LLC @                                                                                         email: helpfulthingsco@gmail.com    
9234 Normandy Ave.
Morton Grove IL 60053